Wolfie has won the award for Biggest Chatterbox


Wolfie has also won the award for Most Welcoming User
These awards were won in 2013.
Wolfie for chat mod 2014!
Insert non-formatted text here
This user is a rainbow-bringing friend of Dragonlover73!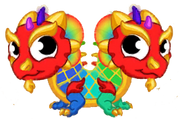 This user is an official friend of the Panda.
GoldenTreasure's Friend Badge

'
Wolfie's awesome buddy!
| | |
| --- | --- |
| | My dragon park has taken over my life. My life tried to resist, yet my dragons prevailed. |
November 2nd, 2012 marked a momentous feat in DV Wikia history. We hosted our very own Expose Day where many secrets were put out in the open. Here are some of the day's highlights:
Nate is a Mac who ran away with a PC and gave birth to an iPad and a Surface


Blue is a Cardinal fan who lives in Chicago
Moon is really Essiw trying to get away from his GF
Zordon is a wannabe Zorro with a tin foil plunger and uses black underwear as a mask
Wolfie is an English professor at Oxford University
AHKM has a billionaire boyfriend and her internet subscriber charges her per word
JustinDaOne is formally known as JustineDaMiddleAged
Lulu is a pervy minister who marries people against their will
Echo is a Romney fan
DT has a forbidden passion for dissing
Joy is formally known as James
Bre had a failed affair with Justine
Justine left Bre to marry Joy aka James, and they ran off to Hawaii to get married
This user is a legal friend of Leajey
This User is Glammy786™'s Awesome Friend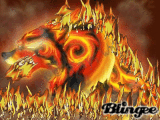 This user is a Chat Moderator!
Community content is available under
CC-BY-SA
unless otherwise noted.