STATUS:


"Despite its rather prickly appearance, SilverMarsh is one of the gentlest of all the Administrators. He loves to pounce and play with people. Kind of like a great big cat. With sharp spikes instead of fur. Maybe it's best if you keep your anonymous users a safe distance from him.."— Cactus Dragon Edited
This user is an Administrator on the DragonVale Wiki. Dedicated to serving and protecting the wiki, these users have the ability to revert undesirable edits and blocking troublesome users. Questions, comments, and concerns for this administrator should be posted to their talk page.
SilverMarsh has won the award for Most Friendliest User!
Simply Silver - Slender Survivor, Horror Lover!!
---
Hey there. I'm SilverMarsh, more commonly known as Silver, Silv or Matt. Call me what you want, I really don't mind. I'm 21 and British! I can also speak several different languages, so I suppose that's a bonus.
I'm an active user on several Wiki's so I'm busy from time to time. If you need me, you can leave me a message on my wall or talk page. (depending on where you message me)
My main home is the DragonVale Wiki, I've been there the longest. I'm also an active user on the Inotia wiki, Community Central, and a lurker on the Fallout and WoW wiki. I'm in many places other places too!
I am currently living in England with my beautiful girlfriend and my cats, I should have pictures somewhere on my profile. If I don't, I'll post some up soon.
I play on so many different games, currently cruising Bioshock, Silent Hill, Slender, Amnesia, Penumbra, Cry Of Fear, The Corridor... Do you see the pattern yet? I'm a major horror fan, but I scare very easily!
If you wish to add me, leave a request for my Game Center on my message wall and I'll get back to you as soon as possible.
Also, if you have any separate queries and you can't reach me here or any other wiki, feel free to leave me an email or message via iMessage.
Thanks and have a wonderful day!
---
Any tree can drop an apple, I'll drop the freakin' moon! - TWEWY
You humans are always so curious. Sticking your finger in someone else's pie. - Mass Effect 1.
...Then I took an arrow to the knee... - Skyrim.
STEPHANO! - Pewdiepie.
Could you kindly grab a crowbar? /picks up wrench/ PROBLEM YO?! - Bioshock.
I'd do anything for a fancy lad right now... - F/NW.
Don't sit on cucumbers! They make your pants gross... - Pickle/DV Chat.
'BackFlipStudios has joined the chat' O_O - DV Chat.
Carry on my wayward son... - Me When I'm Scared. (Volume I)
Trophy Cabinet



Silver has the Kulu badge of Epicness!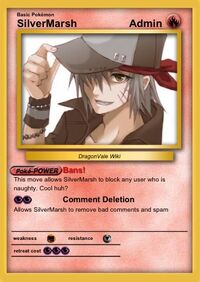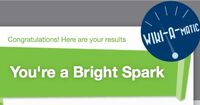 Community content is available under
CC-BY-SA
unless otherwise noted.