Ramblings of the Admin Formerly Known as KatieGaga
"Same DNA ... but Born This Way"
Mother Monster

Hello! Welcome to my little corner of the wiki world!
I'm an administrator here on DragonVale Wiki.
As you may have guessed, I am a Lady Gaga fan, but I love all kinds of music. I always have the radio on or my iPod in my ears, and I am an avid concert-goer. I love alternative, punk, classic or indie rock, metal, classical, and much more. Gaga seems way out in left field, but, hey, that's me. Paws up!
When I'm not on DragonVale I enjoy going to the gym, especially attending yoga or spin class, reading, walking my yorkie, cooking/baking, or catching anything crime or sci-fi on TV.
When I must, I work as a pharmacy technician. I'm trying to fit school in around that. I'm working on my bachelor's degree in chemistry, with hopes of one day going to pharmacy school.
My Game Center Id is KatieKhaos87.
If you have any questions/comments/suggestions feel free to leave me a message on my wall or drop me a line via private message if I'm sitting in chat.
Hope to see you around the boards and chat!
DragonVale Stats

Started Playing: January 17, 2012
Current Level: 39
Shrines: All
Silver Shrines: All but Metal
Islands: 7, Gemstone, & EBS
Missing Dragons: I'll update this list later ... It's kind of devastating >_<
Favorite Dragons: Moon, Mountain, Panlong, Blue Fire, Ice, Rust, Sakura
---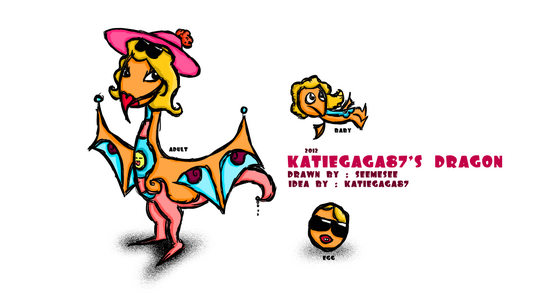 This was drawn by my good friend

SeeMeSee

. Isn't it prettiful?




If you'd like to see some of my artwork, I have some posted

here

.
---


Law of Gaga

(Ra)2(Ah)3 + Ro(ma+mama) + (Ga)2 + Oh + (La)2 = Bad Romance

<3
Community content is available under
CC-BY-SA
unless otherwise noted.