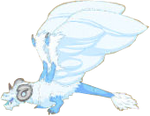 Hello. My name is Joyful Chaos aka Joy. I am 23 years old. :) I tend to stay busy but I am on here a lot. If you have any questions I will be happy to help or direct you to someone who can help.

My hobbies include- Playing Magic The Gathering, Video games, Reading, Writing stories and poems, being outside in the warm sunshine,and DragonVale :)
Active
Member Since September 2012
Rollback since January 2013
Chat Moderator since January 2013
Always eager to help. :)
I am a chat moderator on the Fan Fiction Stories Wiki
Leave me a message if you need any help or anything and if I can't help you I will direct you to someone who can.
My game center username is JoyfulxChaos89 for those interested. :)

I gift to my friends regularly. :P

I will add anyone who requests as long as they don't have a hacked park.