Heat's Haven

Hello, <insert name here>, your friendly, neighborhood moose, Heat, is here, welcoming you to my profile! I'm a rollback here at the DragonVale Wiki. I have no life, so you can usually find me sitting in the chat room. If you ever need me, just leave me a message on my wall. This is actually all lies.
Heat
Talk
Blog
Contribs
Heat's Friends


---
My DragonVale Stats

GC ID: xChinchilla
Park Level: 40
Islands: 7, Epic Breeding Sanctuary and Gemstone Island
Gold Shrines: Plant, Earth, Fire, Cold, Air
Silver Shrines: Water, Lightning, Metal
Bronze Shrines: None
Favorite Decoration(s): Vernal Fountain, Butterfly Pavilion, Talons of Typhon, Corundum Crystal, Star Sapphire of Trigon, Sun Stones

---

Missing Dragons: None
Missing Eggs: Bloom Dragon, Emerald Dragon, Pearl Dragon, Gold Olympus Dragon
---

Heat's Haven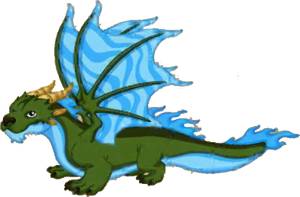 Community content is available under
CC-BY-SA
unless otherwise noted.