"

"Only once in your life, I truly believe, you find someone who can completely turn your world around. You tell them things that you've never shared with another soul and they absorb everything you say and actually want to hear more. You share hopes for the future, dreams that will never come true, goals that were never achieved and the many disappointments life has thrown at you. When something wonderful happens, you can't wait to tell them about it, knowing they will share in your excitement. They are not embarrassed to cry with you when you are hurting or laugh with you when you make a fool of yourself. Never do they hurt your feelings or make you feel like you are not good enough, but rather they build you up and show you the things about yourself that make you special and even beautiful. There is never any pressure, jealousy or competition but only a quiet calmness when they are around. You can be yourself and not worry about what they will think of you because they love you for who you are. The things that seem insignificant to most people such as a note, song or walk become invaluable treasures kept safe in your heart to cherish forever. Memories of your childhood come back and are so clear and vivid it's like being young again. Colours seem brighter and more brilliant. Laughter seems part of daily life where before it was infrequent or didn't exist at all. A phone call or two during the day helps to get you through a long day's work and always brings a smile to your face. In their presence, there's no need for continuous conversation, but you find you're quite content in just having them nearby. Things that never interested you before become fascinating because you know they are important to this person who is so special to you. You think of this person on every occasion and in everything you do. Simple things bring them to mind like a pale blue sky, gentle wind or even a storm cloud on the horizon. You open your heart knowing that there's a chance it may be broken one day and in opening your heart, you experience a love and joy that you never dreamed possible. You find that being vulnerable is the only way to allow your heart to feel true pleasure that's so real it scares you. You find strength in knowing you have a true friend and possibly a soul mate who will remain loyal to the end. Life seems completely different, exciting and worthwhile. Your only hope and security is in knowing that they are a part of your life."

"



 

— Bob Marley 
---
My Love
by: Sia
My love, leave yourself behind,
Beat inside me, leave you blind.
My love, you have found peace.
You were searching for relief.

You gave it all,
Gave into the call.
You took a chance and
You took a fall for us.

You came thoughtfully,
Loved me faithfully
You taught me honor,
You did it for me.

Today you will sleep away
You will wait for me, my love

Now I am strong (now I am strong)
You gave me all
You gave all you had, and now I am whole.

My love, leave yourself behind
Beat inside me, leave you blind.
My love, look what you can do.
I am mending, I'll be with you.

You took my hand, added a plan,
You gave me your heart.
I asked you to dance with me.

You loved honestly,
Gave what you could release.
Ah oh.

I know in peace you'll go.
I hope relief is yours.

Now I am strong (now I am strong).
You gave me all.
You gave all you had, and now I am whole.

My love beat inside me
My love

My love, leave yourself behind,
Beat inside me, I'll be with you.

Oh oh
Du du du oh


"

"He's not perfect. You aren't either, and the two of you will never be perfect. But if he can make you laugh at least once, causes you to think twice, and if he admits to being human and making mistakes, hold onto him and give him the most you can. He isn't going to quote poetry, he's not thinking about you every moment, but he will give you a part of him that he knows you could break. Don't hurt him, don't change him, and don't expect for more than he can give. Don't analyze. Smile when he makes you happy, yell when he makes you mad, and miss him when he's not there. Love hard when there is love to be had. Because perfect guys don't exist, but there's always one guy that is perfect for you."

"



 

— Bob Marley 
"

"If you're not good, then be better. When you are better, be the best."

"



 

— Awesome 
"

"It never rains forever."

"



 

— Eme 
"

"Whenever something bad happens in your life, all you have to do is say, 'Plot Twist!' and move on."

"



 

— Anonymous 
"

"Glasses help people see. Sometimes see what is in front of them the entire time. What I see now is the person I want to spend the rest of my life with. Will you let me be that person for you?"

"



 

— Anonymous 
"

"Two linked hearts, bound by love and separated by tragedy."

"



 

— Rain 
"

"Life can be beautiful and smell good but it will its thorns along the way."

"



 

— Anonymous 
"

"Upon the sunrise I see your face and my day is brightened once more."

"



 

— Anonymous 
"

"I believe that the darkness reminds us of where light can be."

"



 
— Christina Perri I Believe 
"

"Am I a fool, or am I just in love?"

"



 

— Anonymous 
"

"Our love is like the wind. You can't see it but you can feel it."

"



 

— A Walk to Remember 
"

"You'll meet someone one day who won't care about your past because they want to be with you in your future."

"



 

— Eme "Cloudymist" 
"

"I'm not sure whether if I am more attracted to the idea of a happy relationship or if I'll be disappointed in how one turns out if I had the opportunity to be in one."

"



 

— Anonymous 
"

"Those who are heartless once cared too much."

"



 

— Eme 
"

"People cry not because they're weak, but because they've been strong for too long."

"



 

— Anonymous 
"

"People wonder why we're bitter, but they don't know that it is them who poisoned us."

"



 

— Anonymous 
"

"Hope... is indeed a bitter poison, while love is sweet...but still poison either."

"



 

— Anonymous 
"

"Be strong because things will get better. It may be stormy now, but it never rains forever."

"



 

— Emma 
"

"Even though I've lost my way, I will save you..."

"



 

— Homura "Madoka Magica" 
"

"Maybe you can afford to wait. Maybe for you there's a tomorrow. Maybe for you there's one thousand tomorrows, or three thousand, or ten, so much time you can bathe in it, roll around in it, let it slide like coins through your fingers. So much time you can waste it. But for some of us, there's only today. And the truth is, you never really know."

"



 
— Lauren Oliver "Before I Fall 
"

"We come to love not by finding a perfect person, but by learning to see an imperfect person perfectly."

"



 

— ~Sam Keen 
"

"This is for the girls who have the tendency to stay up all night listening to music that remind them of their current situation. Who hide their fears, hurt, pain and tears under the smiles, laughs and giggles on a daily basis. The girls who wear their heart on their sleeve. The girls who pray things will work out just once and they'll be satisfied. The girls who scream and cry to their pillow because everyone fails to listen. The girls who have so many secrets but won't tell a soul. The girls who have mistakes and regrets as a daily moral. The girls who never win. The girls who stay up all night thinking about that one boy and hoping he'll notice her one day. The girls who take life as it comes, to the girls who are hoping it will get better somewhere down the road. For Girls who love with all their hearts although it always gets broken. To girls who think it's over. To real girls. to all girls: you're beautiful."

"



 

— ~Zayn Malik 
"

"No man chooses evil because it is evil. He only mistakes it for the happiness, the good he seeks."

"



 

— ~Mary Wollstonecraft, City of Lost Souls 
"

"Don't pity yourself, but take what you've learned and make it into something else. Make it something beautiful."

"



 

— ~Eme 
"

"The saddest words of all are those which are left unspoken."

"



 

— ~Anonymous 
"

"We lose ourselves in the things we love. We find ourselves there, too."

"



 

— ~Kristin Martz 
"

"If you want to be a winner, you cannot associate with losers. Take a hard look at the people you know now, where do you think they will be in 30 yrs? If you want to be a winner, you have to hang out with winners."

"



 

— ~Anonymous 
"

"Don't think of the past that haunts you, but the future that blesses you."

"



 

— ~Eme 
"

"Absence makes the heart grow fonder."

"



 

— ~Anonymous 
"

"You never know what you have, until it's gone."

"



 

— ~Anonymous 
"

"We can't do everything in one life, that's why we live more then once to finish what we started and to start what we didn't finish."

"



 

— ~Eme 
"

You know you're in love when you can't fall asleep because reality is finally better than your dreams.

"



 

— ― Dr. Seuss 
"

"Kill them with kindness."

"



 

— -Unknown 

This user is an
awesome
friend of
MrAwesome8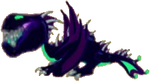 This user is a Dark friend of Shadow the Dark Dragon!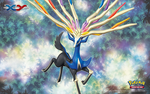 This user is a deer friend of HealingRain
This badge is for all of my friends ^.^ To add this to your profile: {{Template:HealingRain/Friend}}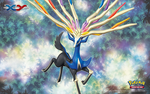 This user is a deer friend of HealingRain