Hey <insert name here>, I'm Cyra, some of you may know me as Spectra from a long time ago ^_^
I've been playing Dragonvale since January 2012, but took a hiatus sometime in 2014 for personal reasons. Now I'm back and ready to be a big member of this community :)
DISCLAIMER: I jailbreak my phone. I have made actual purchases to BFS to support them, and use my abilities to get accurate information to the wiki quickly. Make of that what you will. Jailbreak at your own risk.
If you need to contact me for any reason, my message wall is always open, or you can try any of the methods below:
Facebook: Cyra Fen
Discord: Cyra#1745
GameCenter: The Daughter of Satan (currently not working)
Let me know if you need anything!
My Proudest Accomplishment:
After hours upon hours of breeding and 2000 mystery eggs later...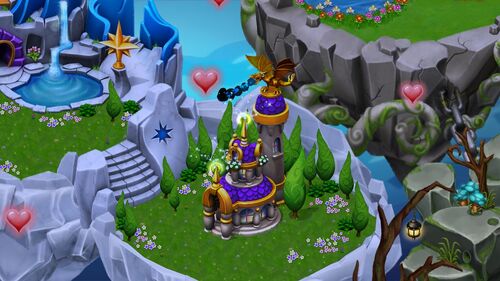 Community content is available under
CC-BY-SA
unless otherwise noted.