Welcome

<insert name here>

,
My name is Beserker9 and this is my Profile.
If you need help for finding combos for specific dragons check this link: DragonVale Breeding Sandbox .
Reading- Fantasy, Adventure, Action
My favourite books are:

The Lord of the Rings Trilogy
The Hobbit
Harry Potter series
Redwall series
Inheritance Saga
The Wheel of Time series

Gaming

Real Racing 3
DragonVale
Infinity Blade 3
Galaxy On Fire 2
Assassin's Creed series
Level: 50
Islands: 10+ EBS
Dragons: All 190
Pedestals: All
Achievements: All
Shrines: All Gold
Dragons' Level: All Level 20
Dragonsai Gifting Tree: Yes
Enchanted Breeding Cave: Yes
Epic Breeding Sanctuary: Yes
Gemstone Island: Fully Upgraded
Lost Island: Yes
This is my DragonVale park. I worked hard to make it look good (hopefully).   I hope the rest of you like it. 
Better pictures coming soon. Also an edited picture of the whole park, made in Adobe Photoshop.
Beserker
Berserker
Beserk
BS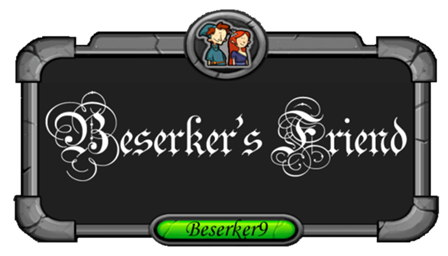 Wolfie's awesome buddy!



This user is a legal and official friend of Adriano 25
Badges
Favourite Dragons
My favourite dragons are the Equinox, Topaz, Apocalypse, Meteor, and Century.
Topaz because its my birthstone.
Community content is available under
CC-BY-SA
unless otherwise noted.