Welcome/ Exspectata/ Selamat Datang/ Bienvenidos/ Nal-Varravu/ Huan Ying/ Swaagat to my profile. My warmest greetings to all "Dragon Valians". My hobbies include jogging, reading, walking and sleeping. Moreover, I like to munch on anything sweet. For holidays, I'd love to escape to Madagascar. My birth date is on the 25th of March which makes my zodiac sign an Aries. I've been playing DragonVale since March 2012 and I check my park at least thrice a day. I love dreaming of DragonVale. I'm crazy about DragonVale. I just can't stop thinking of DragonVale and I am a very big fan of DragonVale. If you have any questions to ask, please feel free to leave me a message on my Message Wall.

I have specifically set up an email for DragonVale wiki for those whom wish to contact me when I'm not online here. At any point, you need help with something, please feel free to email me at adrianodragonvale@gmail.com In addition, I've also installed an application called "Trillian". If you need help with anything or would just like to chat, feel free to send me a message on Trillian. At times, the wiki may undergo a spam attack or something and there might be no staff members around (including me) to help, you can contact me using Trillian or email me at adrianodragonvale@gmail.com. Trillian ID: adriano25
 Important: I might not always be in a Wi-Fi network range and could be busy with real life things. I can't make any promises to reply your message/email directly as I have a life outside of the wiki also but I'll try my best to reply soon. Thank you for understanding!

Current Level:
Islands:
Missing Dragons:
Achievements: All achieved
Shrines:
a. Bronze;
b. Silver;
c. Gold; Plant, Earth, Fire, Cold, Air, Lightning, Water, Metal
Goals: Not Complete
Favorite Dragon(s): All! They are all my babies <3 Love each and every single dragon :)
Dragonsai Gifting Tree: Yes!
Total Number Of Dragons Obtained: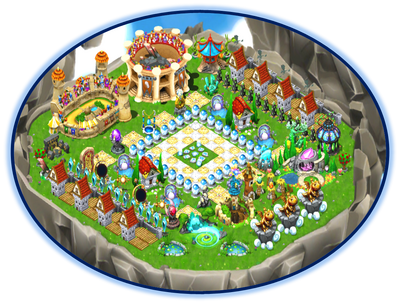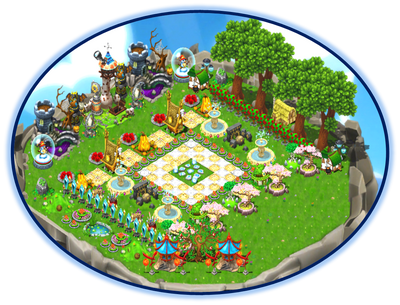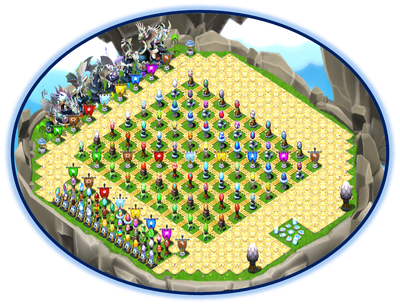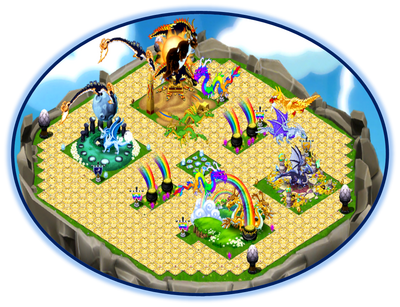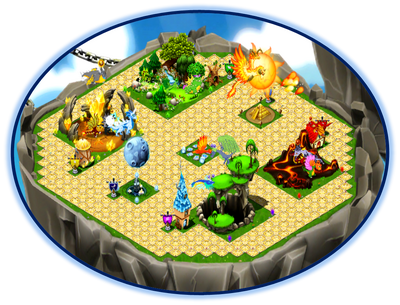 LAST UPDATED:26.05.13
Adriano 25
Talk
Chat
Contribs
I was really inspired by a few artist on this site that has an "OC Dragon" such as ElektronX, Ayth, Will etc. I'm not a trained artist or something but I love drawing some times when I get the time. After some time, I considered drawing a dragon for myself (like an OC) and on May 27, 2014, the Cyborg Dragon was "born". I have decided to keep it simple because I'm not good in details and all. So, yeah! Basically that's about it. Here's a little description about Cyborgy (Cyborg's nickname); Type: Cyborg Dragon Definition: A fictional or hypothetical "dragon" whose physical abilities are extended beyond normal "dragon" limitations by mechanical elements built into the body. The blue pattern on Cyborgy's body is actually these mechanical elements. Gender: Male Date of Birth: 27/5/14 Horoscope: Gemini Here's a picture of Cyborg Dragon in two different form :)
Cyborg Dragon by me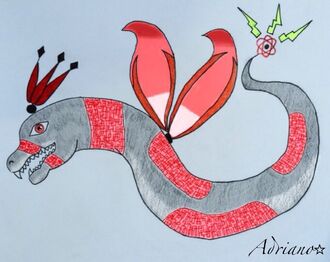 Fierce Cyborg Dragon by me
Cyborg Dragon by real life friend
Please visit my blog, Drawings, to see more drawings by me and some other users. Thanks!
 Note:
Cyborgy is still a baby and he might evolve in the future (xD...Basically, I might change a little design here and there. Maybe include a wing for it? But I'll have to work hard..)
---
My friend badge. Please leave me a message if you would like to have it. I would love to be your friend.
"

"True friendship multiplies the good in life and divides its evils. Strive to have friends, for life without friends is like life on a desert island... to find one real friend in a lifetime is good fortune; to keep him/her is a blessing.

"

 

— -Baltasar Gracian 
---
This User is Glammy786™'s Awesome Friend



Adriano has won the award for Most Polite
This award was won in 2013.
This prize was won in April, 2014, in Elek's Elektrum Easter Egg Hunt Contest Blog for the second time.
This prize was won in May, 2014, in Elek's Elektrum Easter Egg Hunt Contest Blog for finding the Ovalith Dragon Egg Pedestal (Final Week).


This user participated in Dragonrod's Dragonvale contest :). You can too here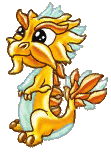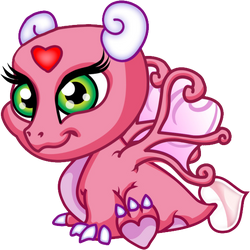 Community content is available under
CC-BY-SA
unless otherwise noted.