This is random............................ umm............................... I need to fill in all of this space.................. is it done yet?............................. yes!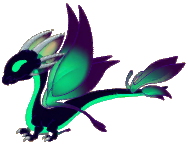 Welcome To My Random Profile,

<insert name here>

!
Me
Hello, I am no specific person, just the most random person around. I have known of this wiki ever since I first started playing, but I am fairly new compared to most other users. I enjoy contributing, and sometimes when an update comes out I secretly hope that no major contributors are on so I can get more experience (and credit) in the field of editing pages. I am no longer an active user on the wiki, so there is no need to message me.
One day, just before Christmas 2012, I found out that an app I wanted called Dragonvale was finally available on my kindle fire. (My parents never got me any apple products) I promptly brought the app and knew how awesome it was for a free app after only a few minutes of playing. It didn't take long for me to get curious about the epic dragons and how to breed them. That's when I came across this wiki. I remained anonymous, rarely posting comments until the rule where you had to log in to comment came into play. Not long after that, in late August of 2013, I stopped playing Dragonvale because I had so many of the dragons and I wasn't sure if there would be another BEB for me to get the ones I didn't have. Then one day, over a year after that day, I thought of Dragonvale, and I decided to go say hi to all of my dragons for old times sake. Then, I wanted to breed the anniversary dragons. Then, I got my light and dark dragons and started a whole new DV experience, with tons of new dragons to get, and was inspired to make a DV wiki account so I could comment just like all of the awesome community. And that's where my old story ended and a new one began, in which my DV wouldn't update on my Kindle, and I was sad, and without many blogs or artists, the wiki became boring to me.
My OCs
So, after joining the wiki, I did not know what an "OC" was for a while. When silly me finally found out, I took a random drawing of a dragon I had made a couple of weeks ago, made some tweaks, then made a story about it and drew my guide to Caracia in pencil. Later, I tried digital art and found out that was much better-looking. Caracia was meant to be a creature imbued with energy, but otherwise with lots of blue, my favorite color...
I drew these!
This is Kuntiamus, my second OC... he is a messenger... except that he travels between dimensions. Yeah. His body is equipped with portal magic and blades to slice through the fabric of space.
Fan art! :D

Here's a story about Caracia in DragonVale: The Great Escape
My Dragons