The The Chrysalis Kaleidoscope was a special, limited time event by DragonVale which required players to collect Magic Eggs and trade them at the Burcadian Bazaar to receive prizes.
Magic Eggs needed to be collected and traded at the Burcadian Bazaar. Each prize required a certain amount of Magic Eggs to be traded in to be earned.
Limited
Prize
Individual Cost
Violetta Dragon*
14,200
Violetta Pedestal*
1,420
Serket Dragon*
14,260
Serket Pedestal*
1,426
Morpho Dragon*
14,480
Morpho Pedestal*
1,448
Trilobite Dragon*
14,620
Trilobite Pedestal*
1,462
Pearlescent Dragon*
16,600
Pearlescent Pedestal*
1,660
Harmonious Habitat*
12,000
Weather Station*
12,500
Prismatic Pantheon*
18,000
Speckled
Prize
Individual Cost
Ovalith Dragon
5,500
Ovalith Pedestal
550
Cocoahollow Dragon
4,250
Cocoahollow Pedestal
425
Monolith Dragon 1
2,400
Monolith Pedestal 1
240
Monolith Dragon 2
2,400
Monolith Pedestal 2
240
Monolith Dragon 3
2,400
Monolith Pedestal 3
240
Monolith Dragon 4
2,400
Monolith Pedestal 4
240
Monolith Reward Habitat
1,440
Transfiguring Tree
775
Shell of Surprise
770
Stone of Eggchantment
645
Path of Nature
486
Shell of Serenity
575
The Burcadian Monolith
565
Arc de Trieggs
415
Monolith Purple
325
Striped
Prize
Individual Cost
Monolith Dragon 5
3,250
Monolith Pedestal 5
325
Duskwing Dragon
1,380
Duskwing Pedestal
140
Lacewing Dragon
1,380
Lacewing Pedestal
140
Chrysalis Dragon
1,380
Chrysalis Pedestal
140
Glowwing Dragon
1,380
Glowwing Pedestal
140
Swallowtail Dragon
1,380
Swallowtail Pedestal
140
Starwing Dragon
1,380
Starwing Pedestal
140
Marbletail Dragon
1,380
Marbletail Pedestal
140
Chrysalis Theme
4,500
Chrysalis Habitat
2,075
Overgrown Path
486
Monolith Yellow
325
Spotted
Prize
Individual Cost
Rosebud Dragon
5,850
Rosebud Pedestal
585
Pond Dragon
5,800
Pond Pedestal
580
Cumberpatch Dragon
5,735
Cumberpatch Pedestal
575
Tansy Dragon
3,115
Tansy Pedestal
315
Tulip Dragon
3,115
Tulip Pedestal
315
Stoneshell Dragon
3,115
Stoneshell Pedestal
315
Cumulus Dragon
2,880
Cumulus Pedestal
290
Plateau Dragon
2,700
Plateau Pedestal
270
Monolith Blue
325
Monolith Green
325
Monolith Pink
325
Sparkled
Prize
Individual Cost
Busby Dragon
15,600
Busby Pedestal
1,560
Rhinotorch Dragon
15,600
Rhinotorch Pedestal
1,560
Dittoglide Dragon
15,600
Dittoglide Pedestal
1,560
Gildamane Dragon
15,600
Gildamane Pedestal
1,560
Faux Dragon
15,600
Faux Pedestal
1,560
Bilby Dragon
5,950
Bilby Pedestal
595
Monolith Dragon 6
3,250
Monolith Pedestal 6
325
Gemstone Reward Habitat
4,150
One Shade of Gray
395
Omega Brown
395
Lost Island
7,200

Important:
Prizes with an asterisk * indicate that the prize is limited.
What is the Chrysalis Kaleidoscope?
The The Chrysalis Kaleidoscope's objective was to collect Magic Eggs for Kaleni.
The The Chrysalis Kaleidoscope helped build on Kaleni's Island where the Burcadian Bazaar was located which enabled players to obtain them as exclusive rewards for their efforts.
The "Info" section of Prizes section in the The Chrysalis Kaleidoscope Help Menu provided a display of the info box for their respective prizes which were viewed by clicking the prize after obtaining it.
Tutorial
The The Chrysalis Kaleidoscope started with a tutorial explaining how The Chrysalis Kaleidoscope will work.
The tutorial took a few minutes to complete from beginning to end, but players received

100 as a goal completion reward after completing the tutorial.
Earning Magic Eggs
Max Magic Eggs
There was no daily limit on the number of magic eggs. However, there was a limit of 500 magic eggs per day by collecting from habitats. All other sources of earning magic eggs through event play or purchasing them in the Market were unlimited.
In previous events the number of magic eggs was limited to 1,000 per day or 2,000 on doubles days. Magic eggs awarded at the end if the event tutorial did not count toward the daily max of Magic Eggs. Buying Magic Eggs did not count toward the daily magic egg limit.
Prize Completion
When enough magic eggs were collected, they were able to be used at the Burcadian Bazaar for unique prizes. Players were able to select which reward they wanted from four prize tiers: Speckled, Striped, Spotted, and Sparkled. Each section contained several prizes in each tier. The Speckled tier was immediately available to all players. The Striped, Spotted, and Sparkled tiers were unlocked successively by collecting or already owning the required number of prizes on tiers above it.
Hidden Eggs and Visitors
| Egg Color | Eggs Rewarded | Double Eggs Rewarded | Number Hidden |
| --- | --- | --- | --- |
| Golden | 10 | 20 | 5 |
| Blue | 10 | 20 | 5 |
| Green | 5 | 10 | 5 |
| Purple | 5 | 10 | 5 |

On doubles days Kaleni The Grower visited parks and awarded

50, and occasionally a random dragon.

On April 9, 2019 and April 16, 2019 during the Treasure Tuesday mini events, there were 10 hidden treasure chests around the park, each granted

10 and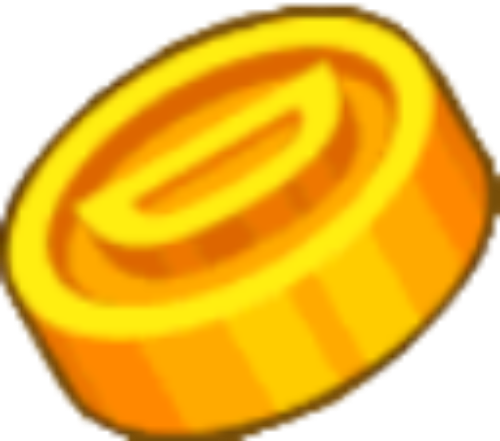 50,000.
Backflip Studios FAQ
At the start of the The Chrysalis Kaleidoscope, Backflip Studios posted a FAQ guide on their Web site here.
Below are images of the entire FAQ guide, and the videos in it are in the gallery section of this page:
Gallery
Notes
On April 2, 2019 Update 4.14.0 was available in the Apple Store.
The The Chrysalis Kaleidoscope began on April 4, 2019 and ended on May 17, 2019.

The magic eggs collection ran through May 14, 2019, and concluded on May 15th at the daily reset. The Burcadian Bazaar remained open for two additional days and closed on May 17, 2019 daily reset.

The The Chrysalis Kaleidoscope was only available to players that have reached level 11.
To obtain the The Chrysalis Kaleidoscope rewards, a player needed to turn in magic eggs at the Burcadian Bazaar from April 4, 2019 to May 16, 2019. On May 17, 2019, remaining magic eggs were converted to dragon cash at a rate of 1,000 dragon cash per magic egg.
On April 6, 2019, Backflip Studios made it possible to collect twice the amount of magic eggs from completing the tasks in the The Chrysalis Kaleidoscope event. This was a promotion and only lasted for 48 hours.
---
Community content is available under
CC-BY-SA
unless otherwise noted.