The Om of Noms: Hidden Harvest was a special, limited time event by DragonVale which required players to collect spice and trade them at the Copious Cornucopia to receive prizes.
Spice needed to be collected and traded at the Copious Cornucopia. Each prize required a certain amount of spice to be traded in to be earned.

Players needed prizes from previous tiers in order to unlock the next tier; with the exception of the first tier, Cinnamon, and the Limited tier prizes.
Spice required 5 prizes and Everything Nice required 15 prizes.
Limited
Prize
Individual Cost
Aubergine Dragon*
9,250
Aubergine Pedestal*
920
Seraph Dragon*
4,000
Seraph Pedestal*
400
Weather Station*
12,500
Monument of the Epics*
14,750
Relic of the Epics*
14,750
Cinnamon
Prize
Individual Cost
Egg of Mystery
2,400
Teozinte Dragon
5,540
Bounteous Dragon
4,600
Gourd Dragon
4,000
Harvest Moon Dragon
3,585
Leaf Dragon
3,400
Sprout Dragon
3,400
Harvest Theme
3,100
Seasonal Theme
3,100
Blushroom Log
1,500
Pumpermelons Planter
1,500
Dragon Fruit Barrel
1,500
Sarjin Pepper Barrel
1,500
Dragon Snaps Planter
1,250
Dragon Root Planter
1,250
Zazzberries Planter
1,250
Teozinte Pedestal
550
Bounteous Pedestal
460
Gourd Pedestal
400
Harvest Moon Pedestal
350
Leaf Pedestal
340
Sprout Pedestal
340
Spice
Prize
Individual Cost
Bloatato Dragon
7,500
Curlyleaf Dragon
7,500
Plumpkin Dragon
6,455
Bogberry Dragon
5,740
Seed Dragon
4,300
Berry Dragon
4,300
Kraken Kabbage Planter
2,000
Nubbleberry Bowl
2,000
Berry Bauble Bowl
2,000
Star Pods Bowl
2,000
Omega Squash Barrel
1,750
Beanstalk Barrel
1,750
Cube-tuber Bowl
1,750
Cacti-snack Planter
1,750
Bloatato Pedestal
750
Curlyleaf Pedestal
750
Plumpkin Pedestal
640
Bogberry Pedestal
570
Seed Pedestal
430
Berry Pedestal
430
Everything Nice
Prize
Individual Cost
Towering Treat Garden
11,750
Vidalia Dragon
8,500
Karroot Dragon
8,500
Jive Chive Planter
3,250
Meta-carotene Planter
3,250
Jelly Plant Log
2,850
Talontaters Bowl
2,850
Fiery Figs Planter
2,850
Vidalia Pedestal
850
Karroot Pedestal
850
Ma Goody's Magical Greenhouse
650

Important:
Prizes with an asterisk * indicate that the prize is limited.
Discovering Treat Combinations
The special visitor holding the basket is the witch Gardenia.
When tapped on Gardenia has a chance to give cross-farming combination hints. There are examples of these hints in the gallery to the right.
Some of the things she says are:
You found a recipe!
"... Towering Treat Gardens can discover new treats when they are next to each other."
"Sarjin Peppers and Blushrooms are so meta... carotene!"
"Beanstalks and Dragon Fruit make a chive jive with jubilance!"
"... nubbleberry is the best thing since zazzberries!"
"... if only we could cube a pumpermelon, they'd be easier to stack next to one another."
"...when two or more Towering Treat Gardens grow treats next to each other, with the right combination a new treat might result!"
"... dragon root is a tubular tuber treat!"
"... zazzberries and omega squash make for a *berry* appealing combination!
"... magical spice results more frequently from treats with longer growing times!"
"... squishing a squash next to a berry might just yield some amazong results!"
"... pumpermelon and dragon root make for a tubular combination!"
"... cubetubers and pumpermelons might be related!"
To discover these new treats players must grow the following combinations of partner plants in directly adjoining (side touching side) Towering Treat Gardens.
It may take multiple tries to discover the treat through the combination.
Players will receive a popup message that they have "discovered" a new treat and the new treat will replace one of the partner plants on the plot for that attempt. After that the new treat will be available to choose from the plant menu for any farm large enough to grow it.
The combinations to use to discover the new treats introduced during the Om of Noms: Hidden Harvest can be found in the table below:
| Treat | Ingredient One | Ingredient Two |
| --- | --- | --- |
| Meta-carotene | Blushrooms | Sarjin Pepper |
| Jive Chive | Dragon Fruit | Beanstalk |
| Nubbleberry | Zazzberry | Omega Squash |
| Cubetuber | Pumpermelon | Dragon Root |
What is the Om of Noms: Hidden Harvest event?
The Om of Noms: Hidden Harvest's objective was to collect spice for the Witch Gardenia.

The "Info" section of Prizes section in the Om of Noms: Hidden Harvest Help Menu provided a display of the info box for their respective prizes which were viewed by clicking the prize after obtaining it.
Tutorial
The Om of Noms: Hidden Harvest started with a tutorial explaining how Om of Noms: Hidden Harvest will work.
The process of this tutorial can be viewed in the gallery to the right.
The tutorial took a few minutes to complete from beginning to end, but players received
100 as a goal completion reward after completing the tutorial.
Prize Completion
When enough spice was collected, they were able to be used at the Copious Cornucopia for unique prizes. Players were able to select which reward they wanted in what ever order they wished.
Max Spice
Special Visitors
When there are leaves in the top left of the Visitors icon, there is Gardenia and treat baskets in the park. Gardenia scatters 5 treat baskets every 4 hours, up to a maximum of 15 treat baskets per day. The amount of treat baskets that can found in the park is doubled during double days. Gardenia herself may show up in the park up to 3 times a day.
If clicked on, the treat baskets will grant
10 and

2,500. Gardenia grants
50 and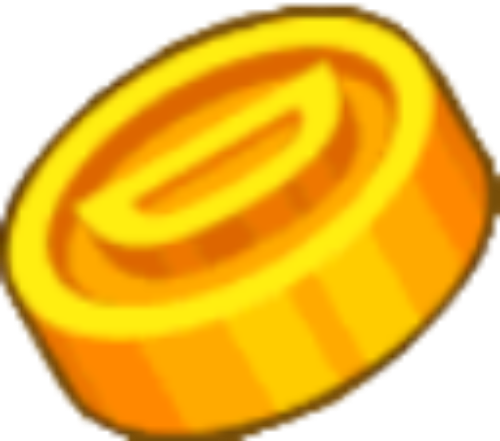 20,000 on a regular day /
100 on double days.
Backflip Studios FAQ
At the start of the Om of Noms: Hidden Harvest, Backflip Studios posted an event guide on their Web site.
Below are images of the entire event guide, and the videos in it are in the gallery section of this page:
Gallery
Notes
The Om of Noms: Hidden Harvest began on November 12, 2018 and ended on December 3, 2018.

After the event ended, the Copious Cornucopia remained open for an additional day so players could turn in any leftover Spice they may have.

The Om of Noms: Hidden Harvest is only available to players that have reached level 11.
The Om of Noms: Hidden Harvest was the first Om of Noms event to have a daily gift building, the Savory Silo. It was also the first event to start giving daily gifts before the event started.
On November 17, 2018, Backflip Studios made it possible to collect twice the amount of spice from completing the tasks in the Om of Noms: Hidden Harvest event and doubled the daily capacity of spice. This was a promotion and only lasted for 48 hours.

On November 23, 2018 Backflip Studios repeated this promotion which lasted for 72 hours.
On November 30, 2018 Backflip Studios repeated this promotion which lasted for 72 hours.

On December 2, 2018, the community reward, an Egg of Mystery, was earned and given to players.
On December 3, 2018 the Bloatato Dragon, Curlyleaf Dragon, Vidalia Dragon and Karroot Dragon were unavailable to purchase from the Copious Cornucopia for an hour after the daily reset.
On December 4, 2018 after the Copious Cornucopia closed, any remaining spice the player had was converted into DragonCash at the rate of 1,000 per 1.
---
Community content is available under
CC-BY-SA
unless otherwise noted.