Each gemstone dragon has only one breeding combination.
Each of these dragons has a very low chance of being bred.
---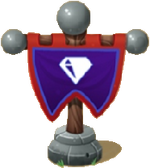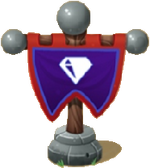 Gemstone Dragons by Birthstone
Gallery
Notes
Gemstone dragons cannot breed with any dragon.
Gemstone dragons are also categorized as epic dragons.
On June 27, 2013, the gemstone dragons received a unique design of infobox.
On May 16, 2014, all gemstone dragons excluding the Ovalith Dragon became available for a limited time.

They left the market on May 19, 2014.

On June 15, 2016, all gemstone dragons became available for a limited time.
The original twelve gemstone dragons represent the birthstone for the month in which each is available.

Example: The Emerald Dragon was limited to the month of May, and the birthstone for May is the emerald.

Breeding and incubation times of monthly gemstone dragons are the same amount of hours as there are days in that gemstone's month. For example, the Peridot Dragon has a breeding and incubation times of 31 hours, because there are 31 days in August.

The February gemstone, Amethyst Dragon, was initially released with an error, in that the game description indicated the breeding and incubation times as 28 hours but the code required 30 hours. This was corrected shortly after release.

The breeding and incubation times of quarterly gemstone dragons is calculated: There are 365.25 days in a year, for an average of 30.4375 days each month.  30.4375 hours, is equivalent to 30 hours, 26 minutes and 15 seconds.
If taken a closer look, a few of the original 12 dragons share physical traits with their zodiac counterpart.
---