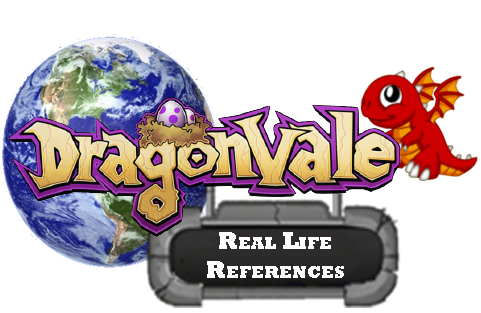 ---
Backflip Studios has inserted real life and popular culture references into DragonVale.
---

 Important: This page contains primarily user interpretations of various references found within the game. These references have not all been specifically confirmed by Backflip Studios.
---
 Note: This list may not be up-to-date in certain categories.
---

 Important: References pertaining to dragons, decorations, habitats, buildings, and islands are found on their individual content pages.
---
 Note: All lists are alphabetized.
---
Dragon Names Dragon Names - Goals Goals - Others Others
---
Gallery
---