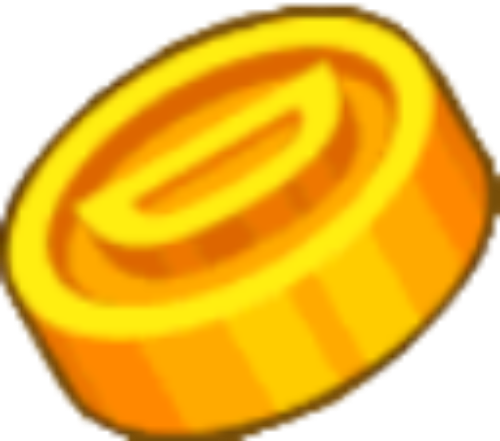 DragonCash
DragonCash is the most common form of currency in DragonVale. It is used to purchase nearly everything in game such as Treats, Habitats, Decorations, Islands, primary Dragons and Buildings.
DragonCash is used for many things. These include:
Buying DragonCash in the Market
DragonCash can be purchased from the Market for real currency. Like Treats and Gems, you are offered more "incentive" DragonCash when you spend a larger sum of money at one time. The currency and rate changes by level and country.
Earning DragonCash 
The most common way to earn DragonCash is to put Dragons in Habitats and collect the DragonCash when it fills up. An icon of a filled treasure box will appear when a habitat is one-third full, and will switch to an icon of an overflowing treasure box when it reaches 80% of the habitats capacity.
DragonCash can be collected by tapping on the icon or by tapping on the habitat before enough DragonCash accumulates and tapping the "Collect" button.
DragonCash can also be earned from selling unwanted Dragons, racing in Dragon Track, finishing events in the Colosseum, completing Goals and tapping on party hats in friends' parks.
For more information see Money Strategies.
DragonCash Prices
The amount of DragonCash available within each type varies by the player's game level. DragonCash can be purchased for:
Name
Prices
Pile of Cash
£0.62
$0.99
€0.75
Sack of Cash
£1.49
$1.99
€1.79
Bag of Cash
£2.99
$4.99
€4.49
Box of Cash
£6.99
$9.99
€8.99
Chest of Cash
£17.49
$24.99
€21.99
Trunk of Cash
£34.99
$49.99
€44.99
Gallery
Notes
DragonCash can also be obtained by trading in 50 gems for a different amount of DragonCash at different levels.
On October 9, 2013, Backflip Studios added a note in the Treasure section.

On an unknown date, the note was removed.

A message card would pop up on the players screen if there is not enough DragonCash to purchase something from the market.
---